Engage is an interactive digital mirror that enhances the retail experience, designed for Viyv. Equipped with an HD webcam and a 65" HD display, Engage can capture photos and videos of customers trying on outfits. With the 6-second video mode, customers can capture themselves spinning around, then scrub through the resulting video to see themselves from all angles.
Engage is online, which means customers can browse for clothes, and share the photos and videos they capture.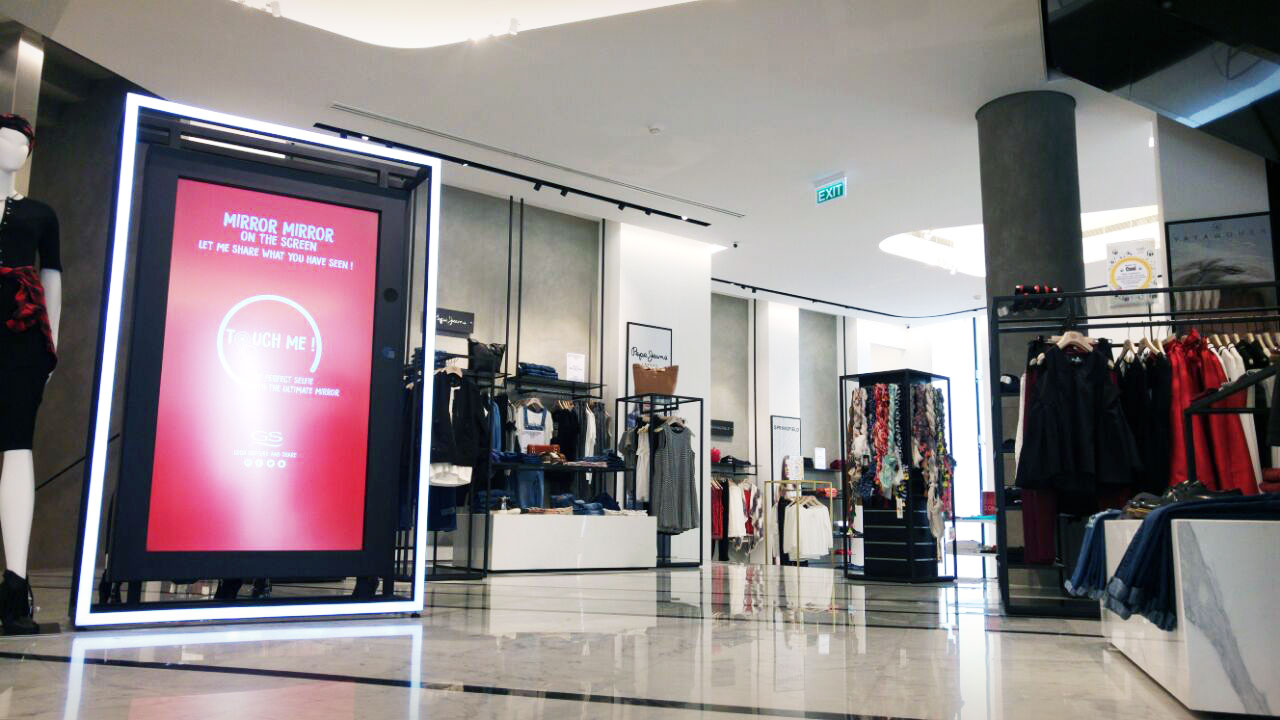 From the outset, Engage needed to be flexible in order to fit in a variety of environments, from retail stores and gyms. I used mood boards to explore different aesthetics, and rendered three distinct potential design directions.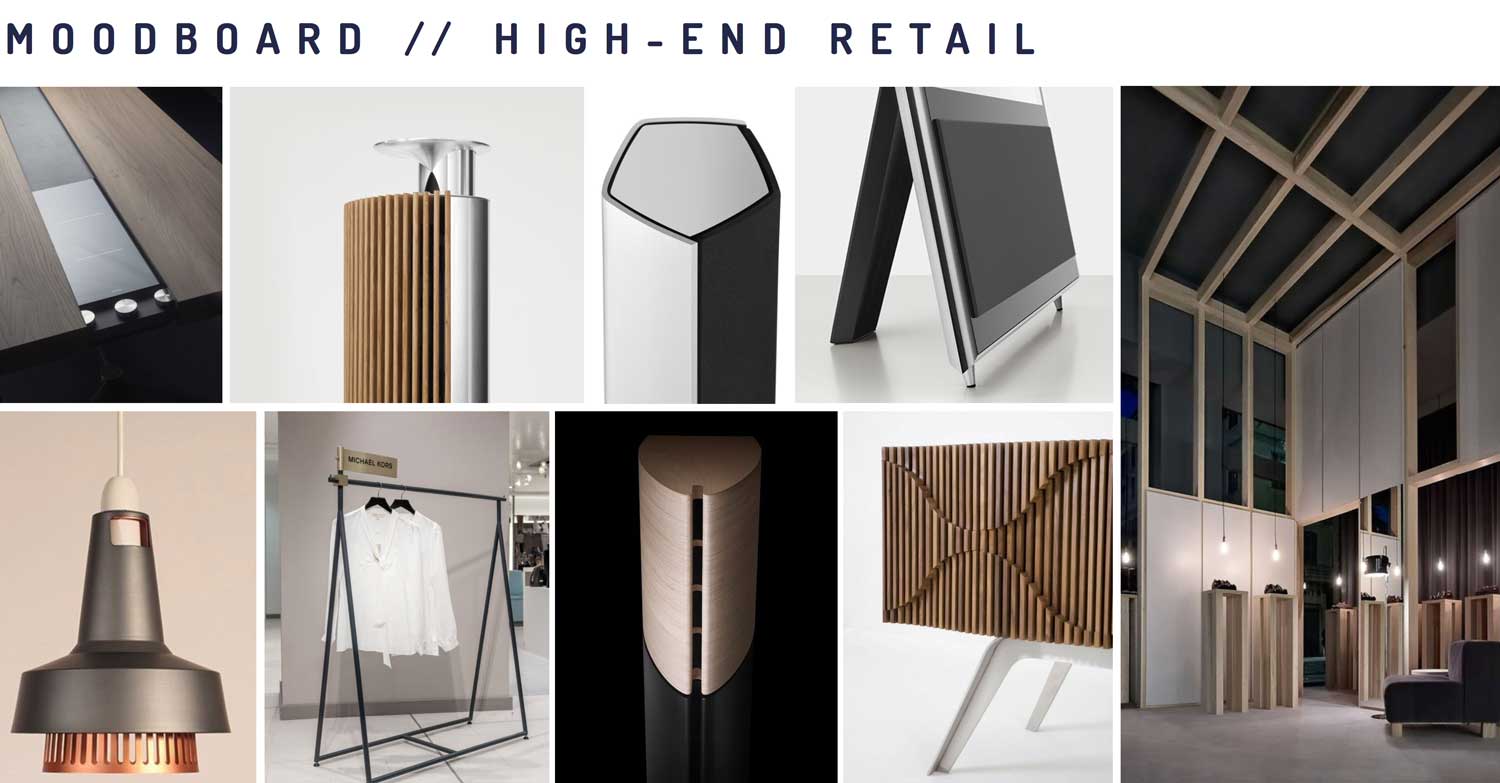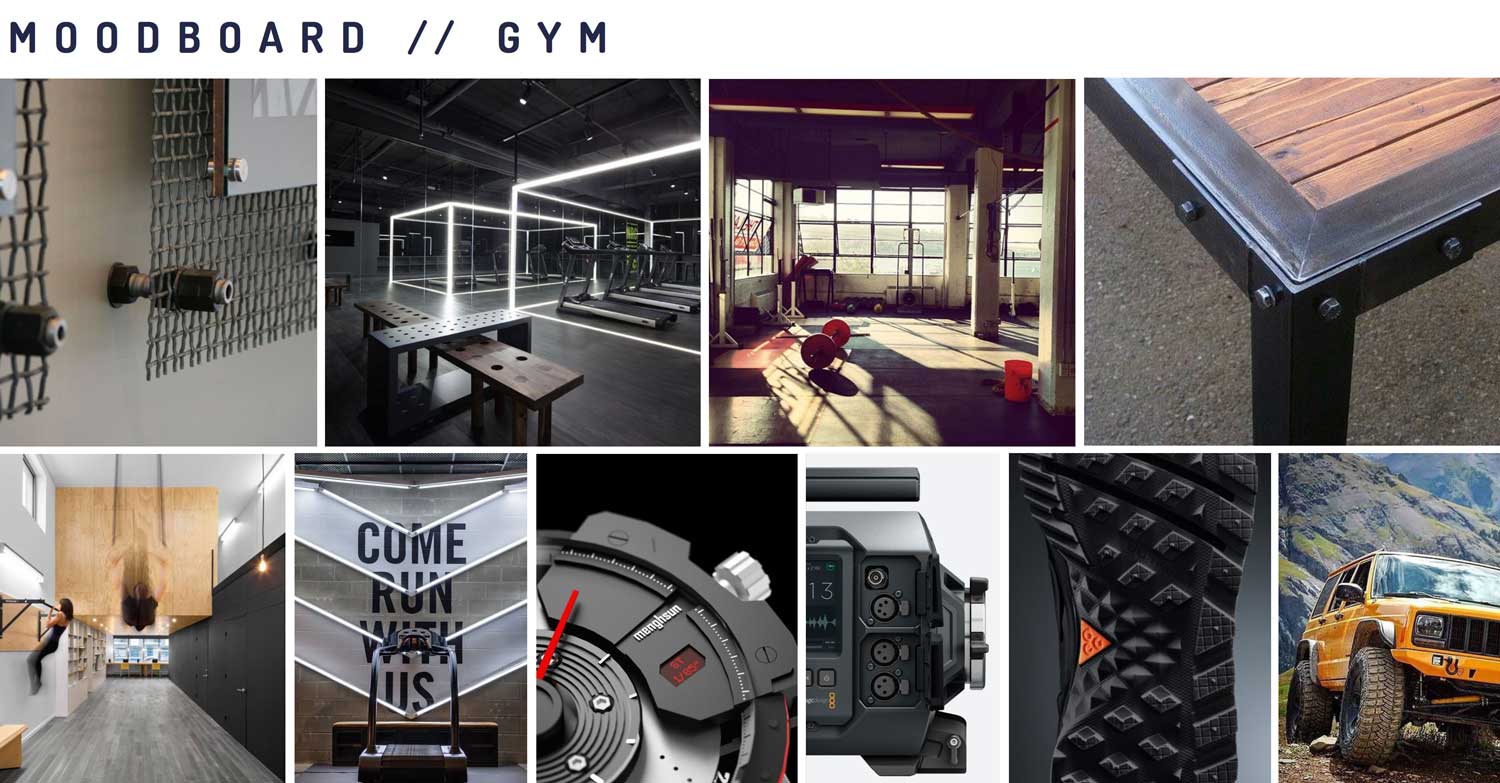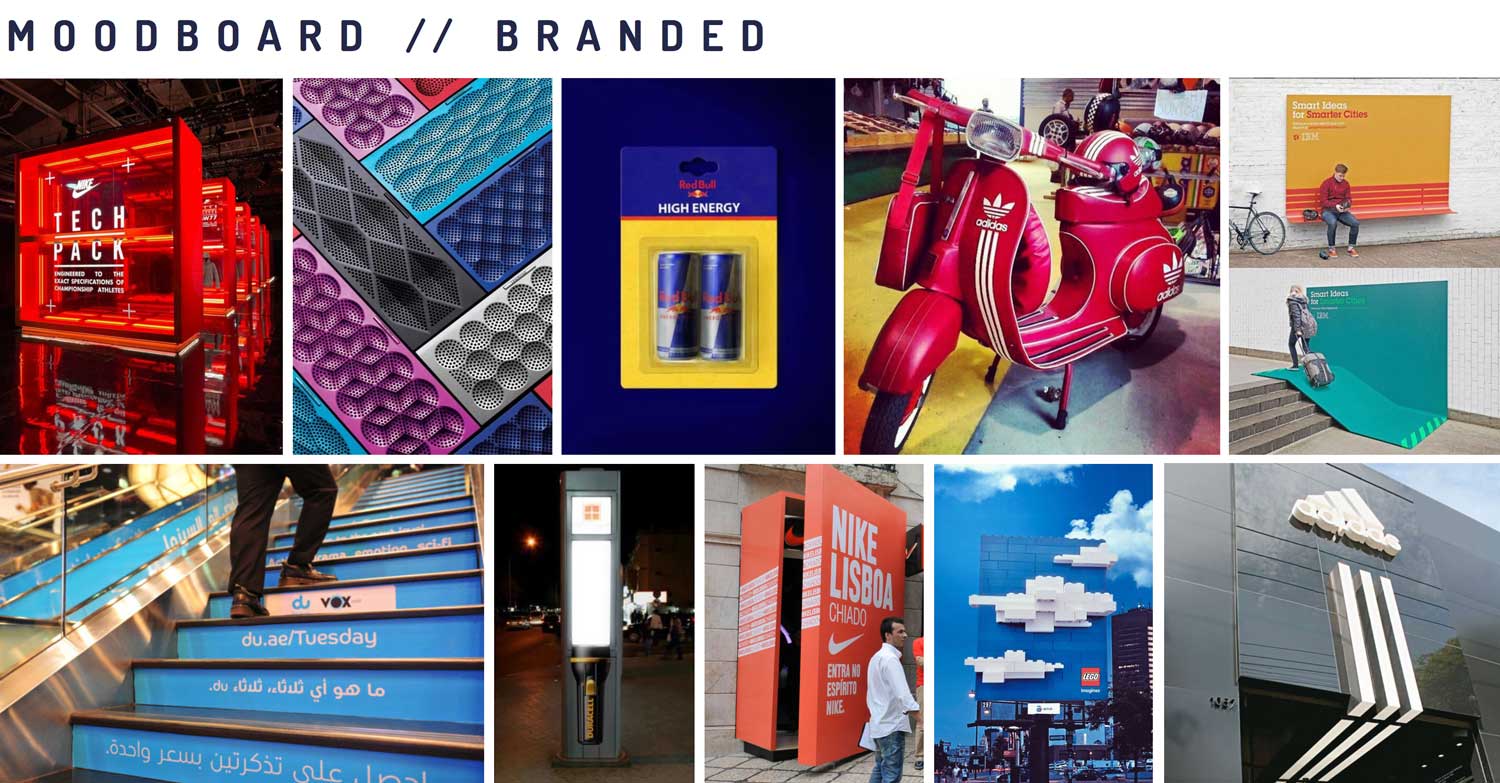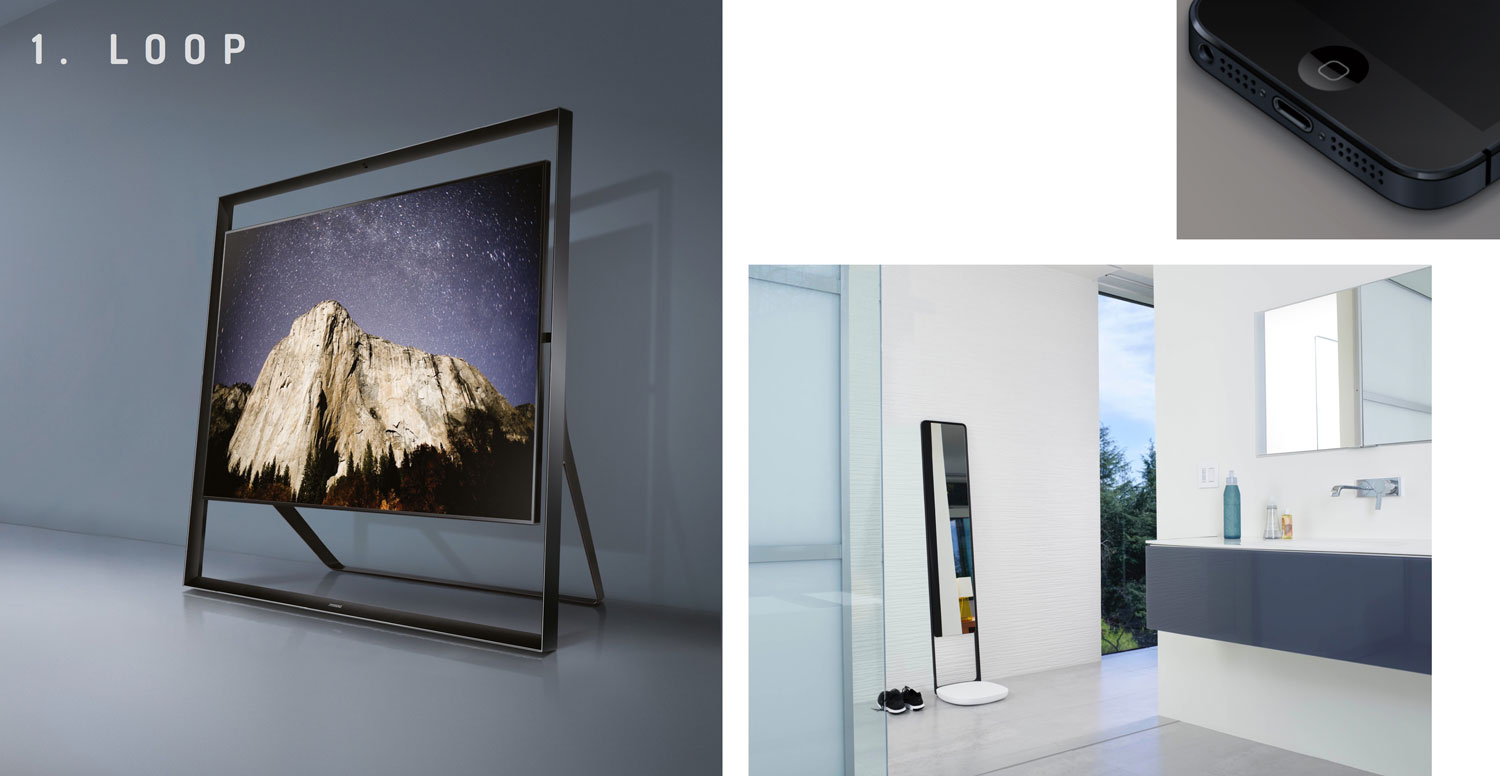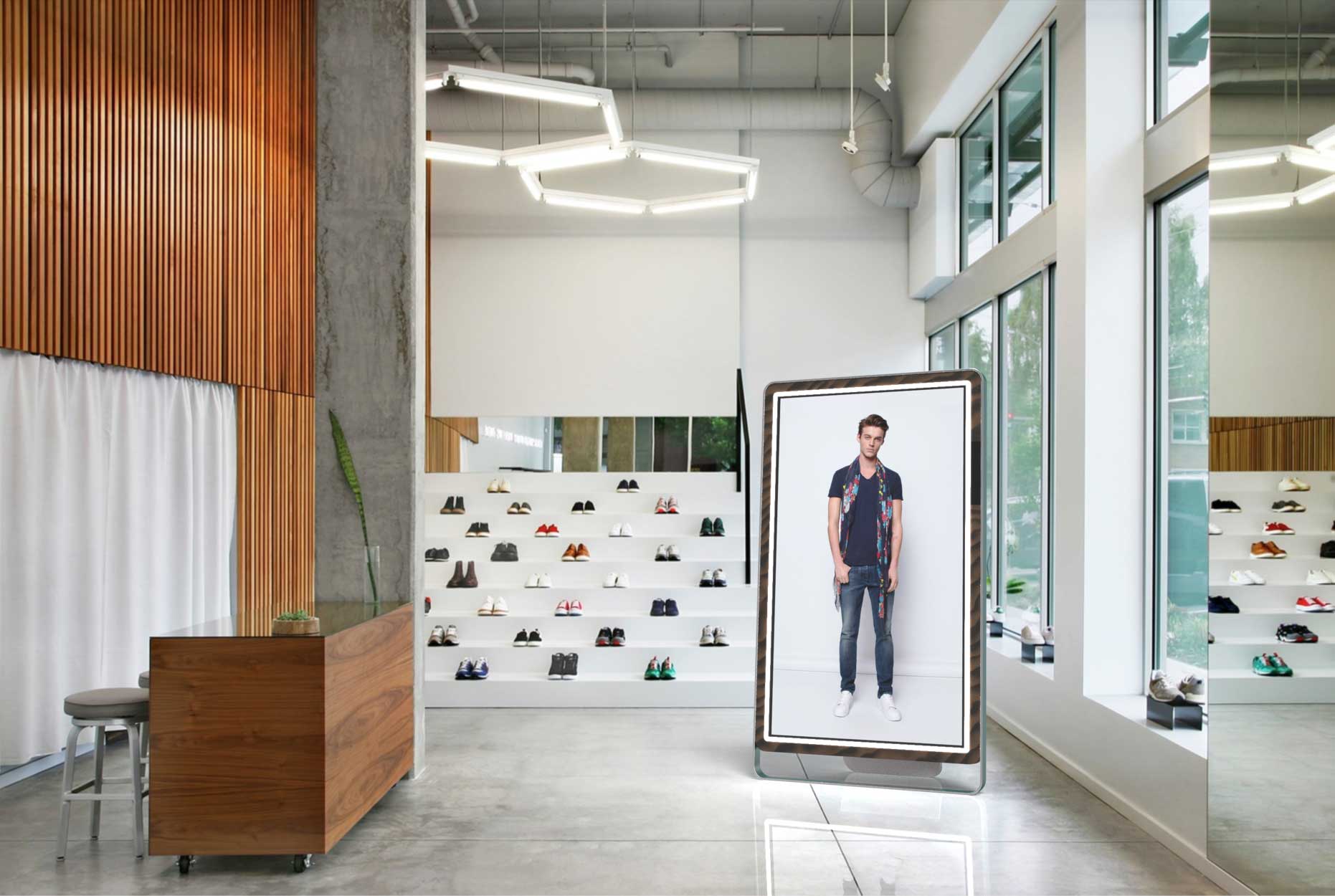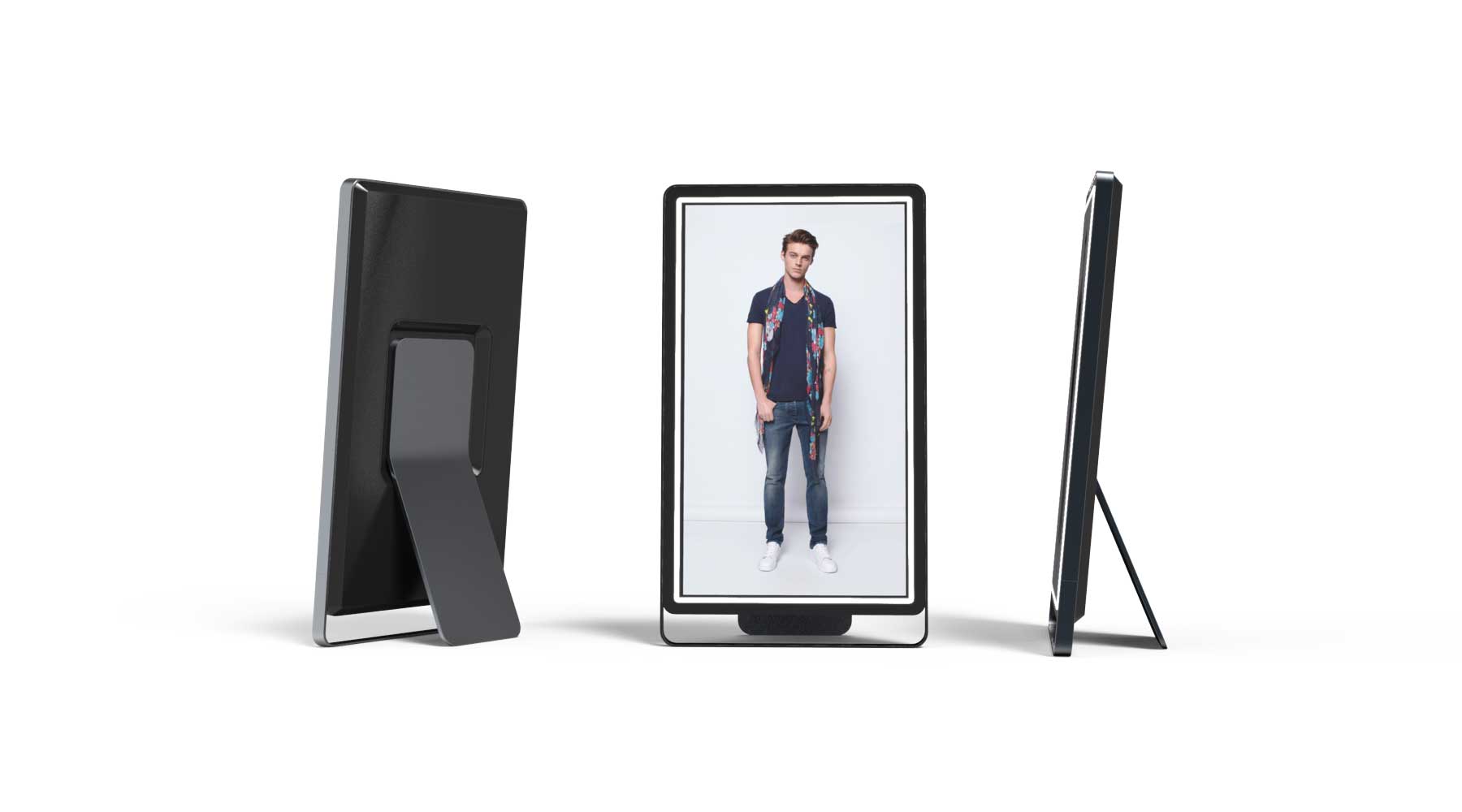 Loop takes a consumer electronics approach, with a metallic frame and a "kickstand" for support in the back.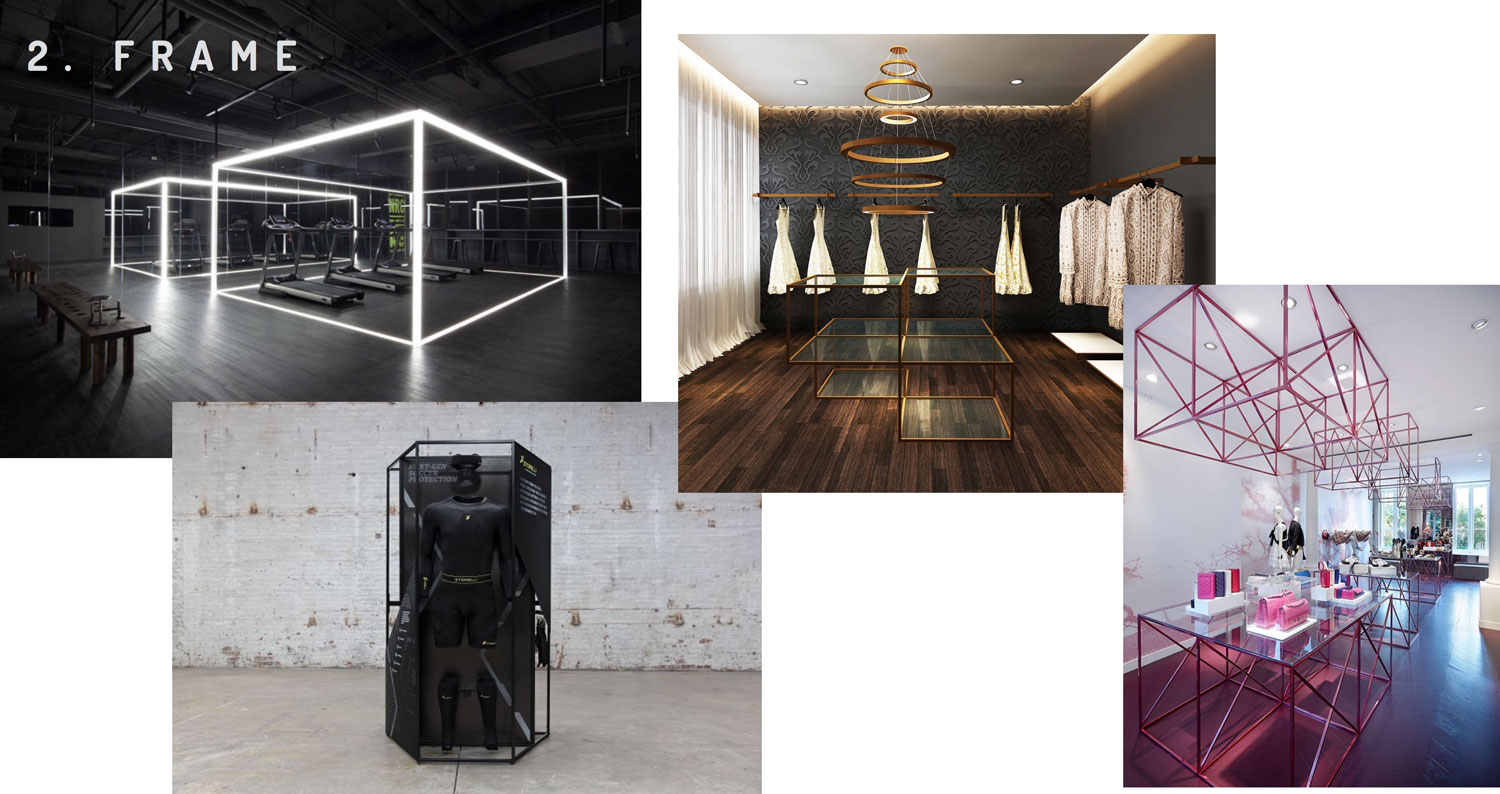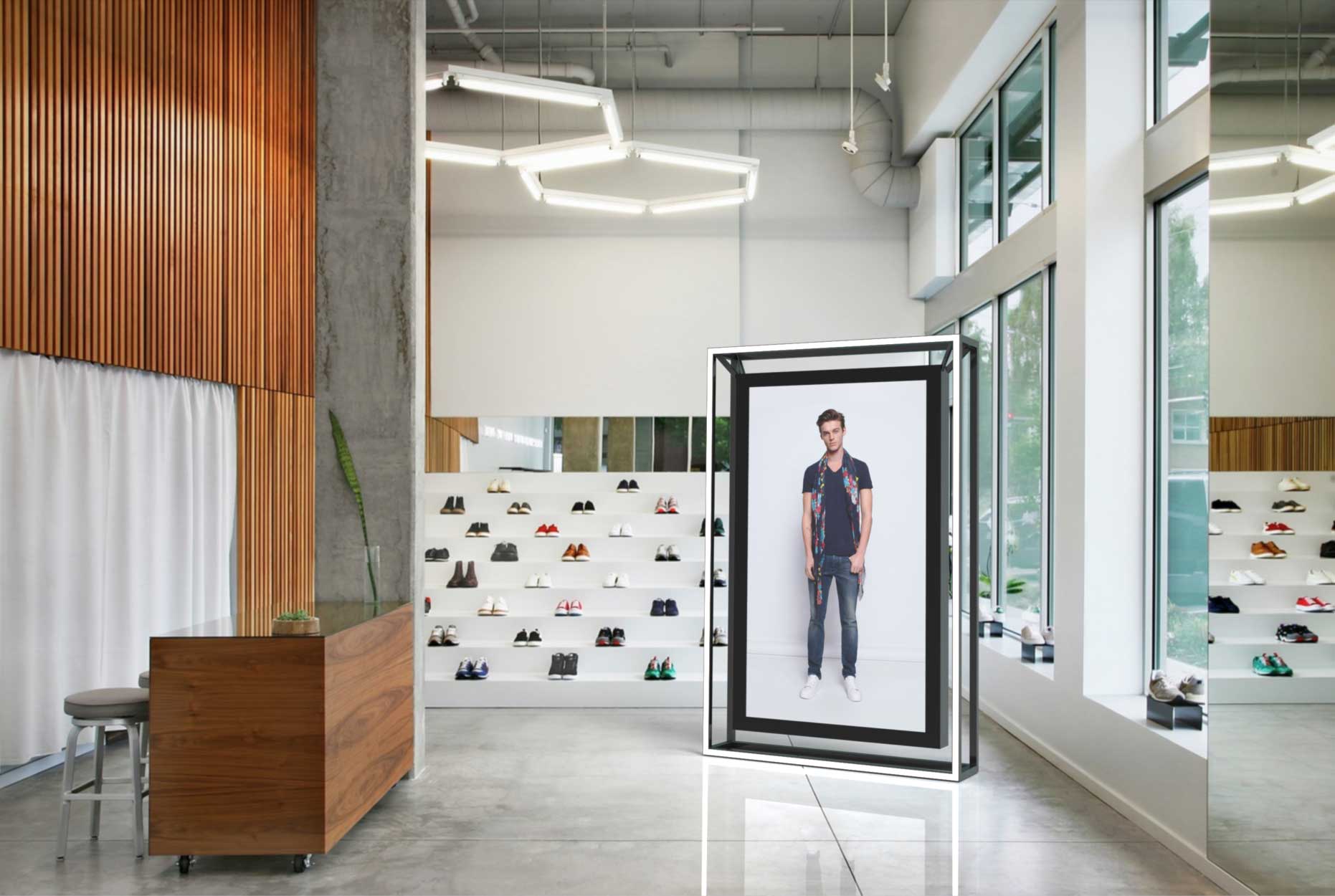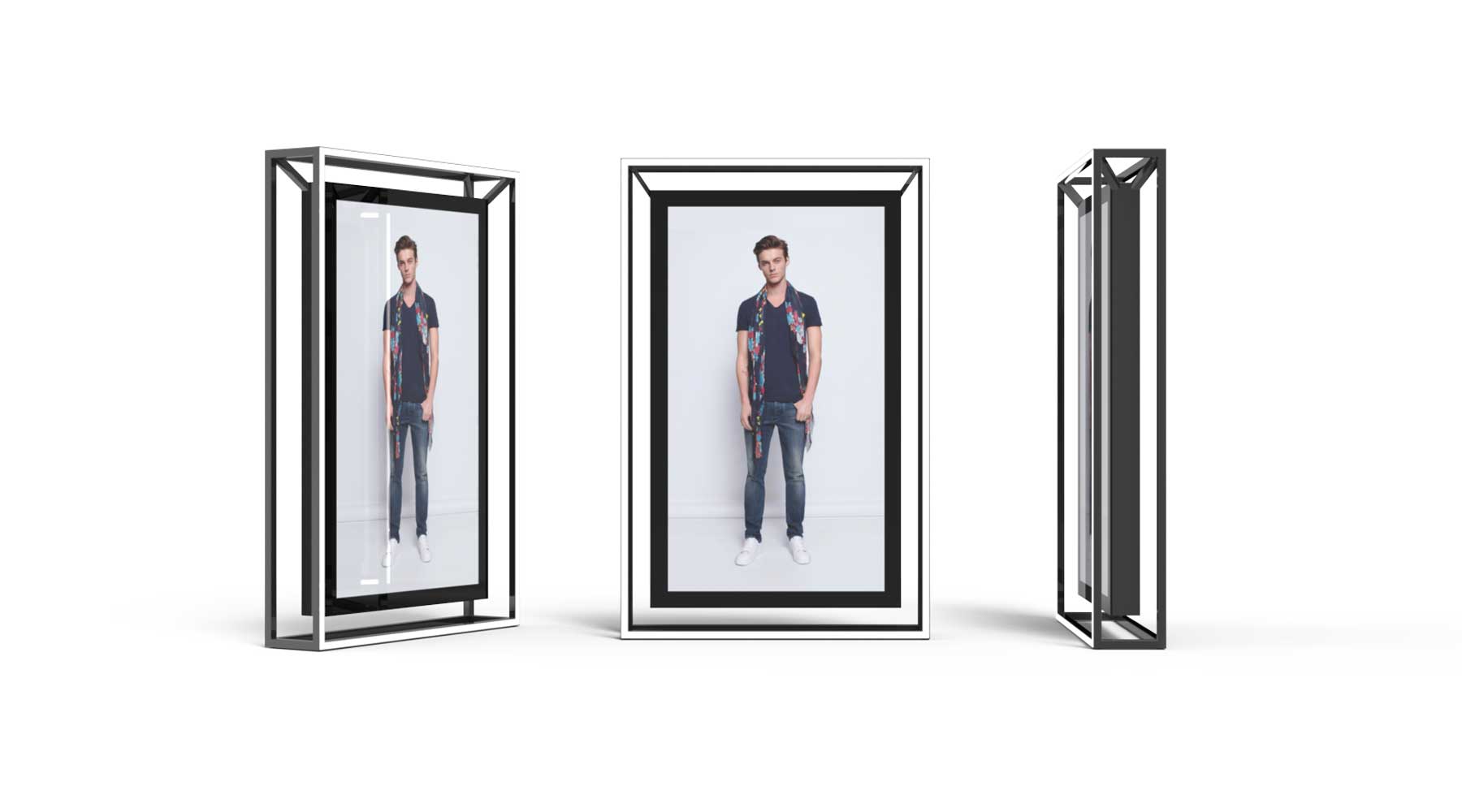 Frame suspends the display from a welded metal frame, creating a striking illusion of weightlessness. LEDs surround the frame, evenly lighting the user.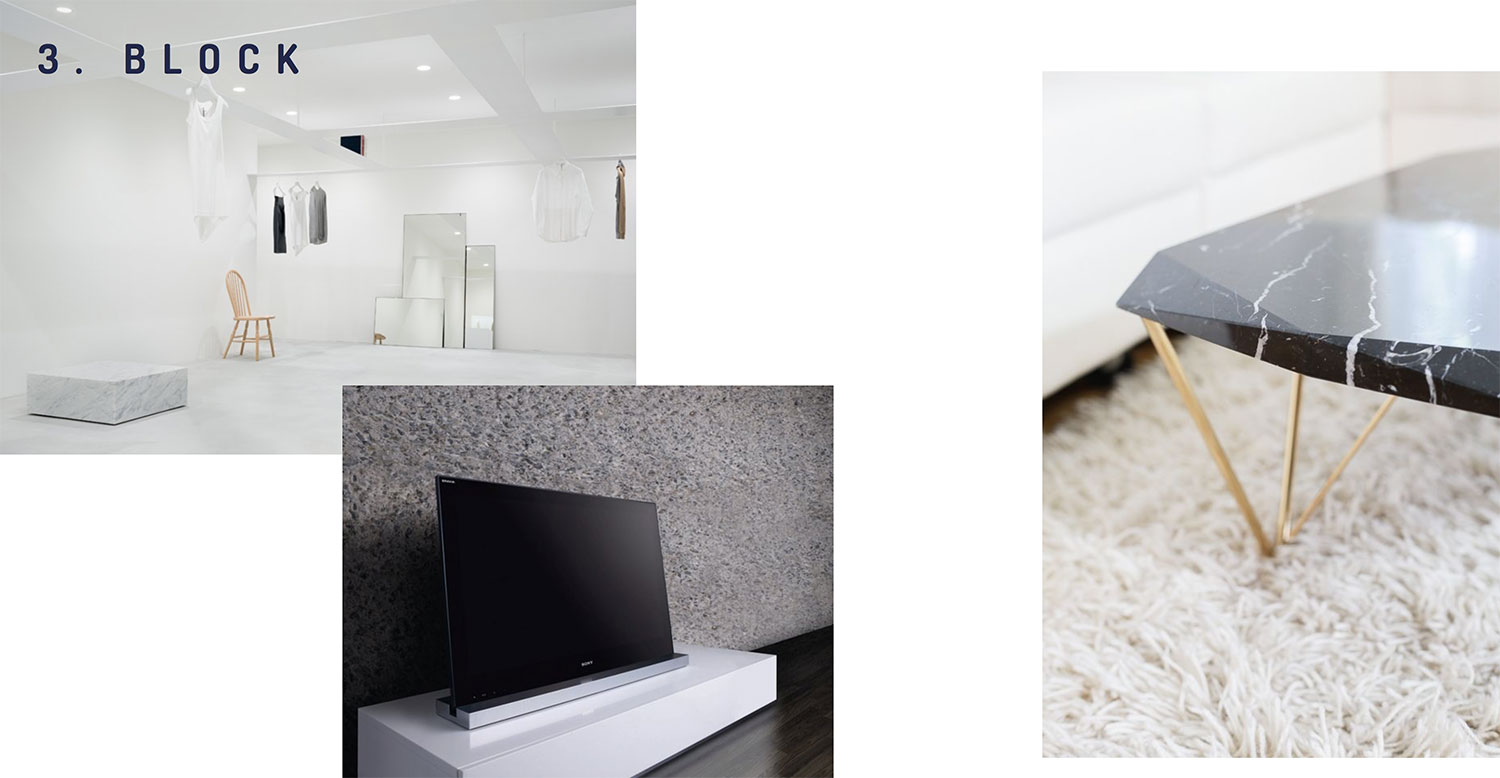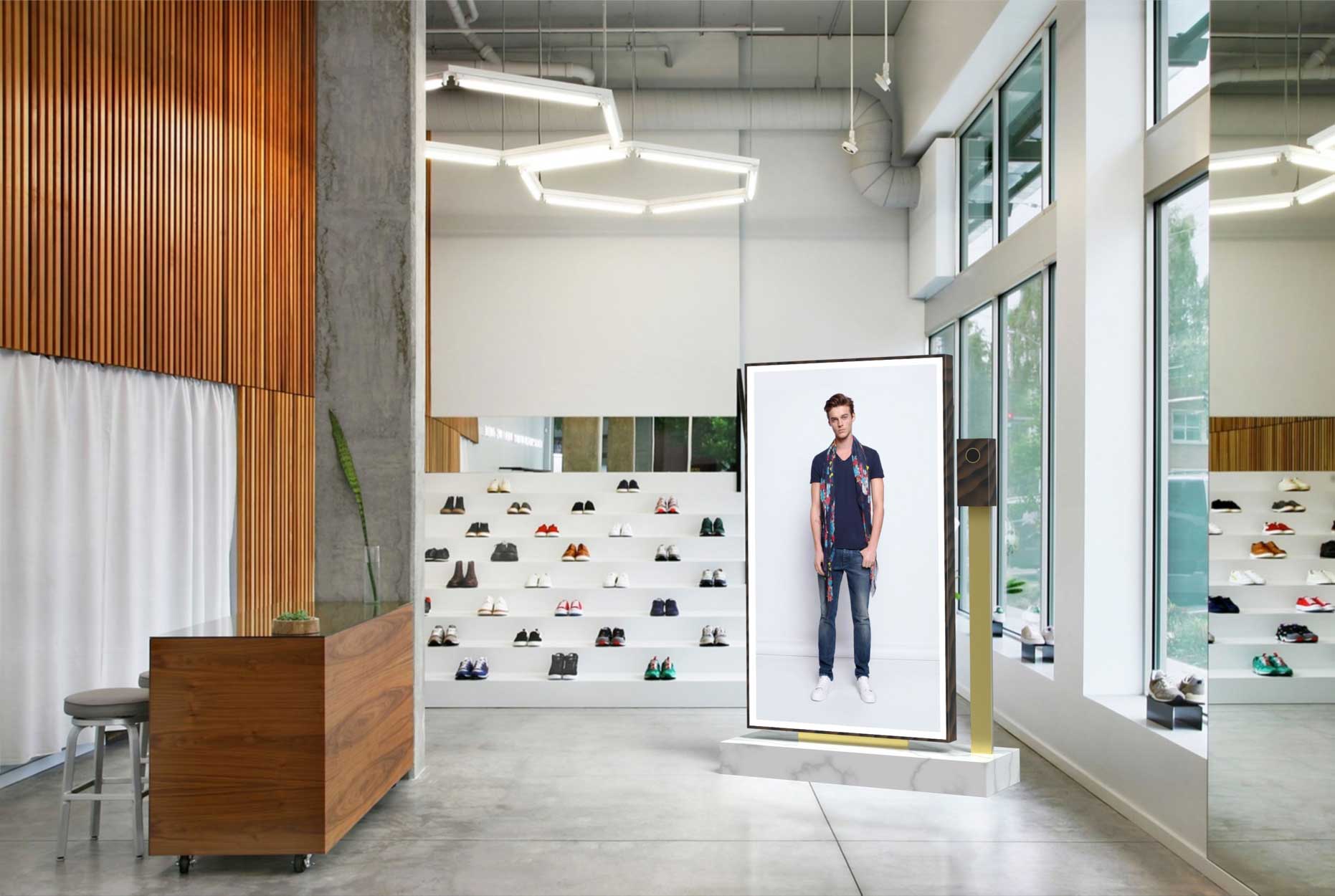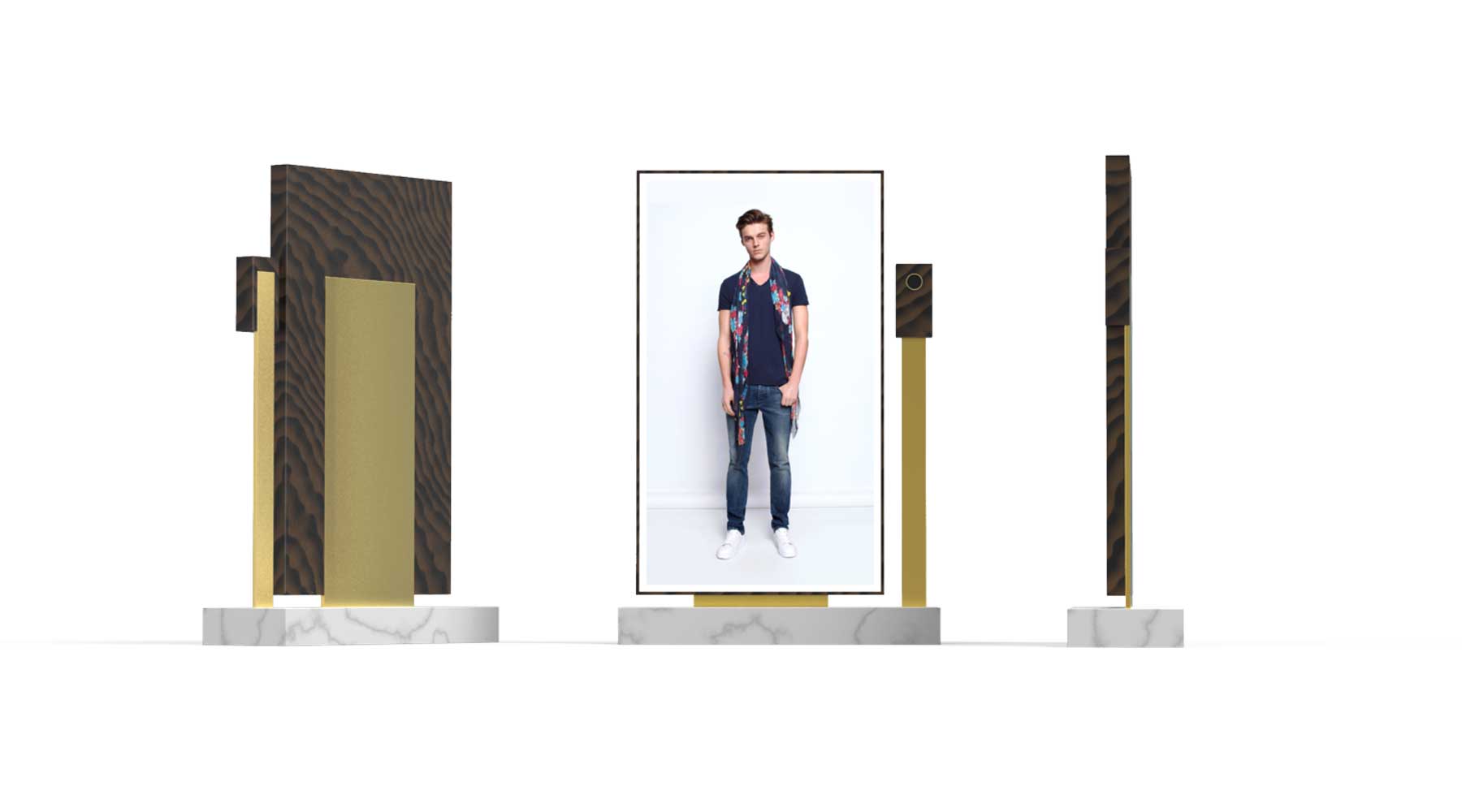 Block is a high-end approach, with a solid block of marble acting as both base and ballast, and bronze supports holding up the technology. The camera module is celebrated rather than hidden.
The chosen direction is simple, elegant, durable, and cost-effective to produce locally, since Lebanon is home to plenty of skilled metalworkers. Using stock metal sizes, a frame is built from which the display and camera housing is suspended. The front of the frame contains the bright white LEDs that provide even lighting in any environment, and draw the user to the mirror.